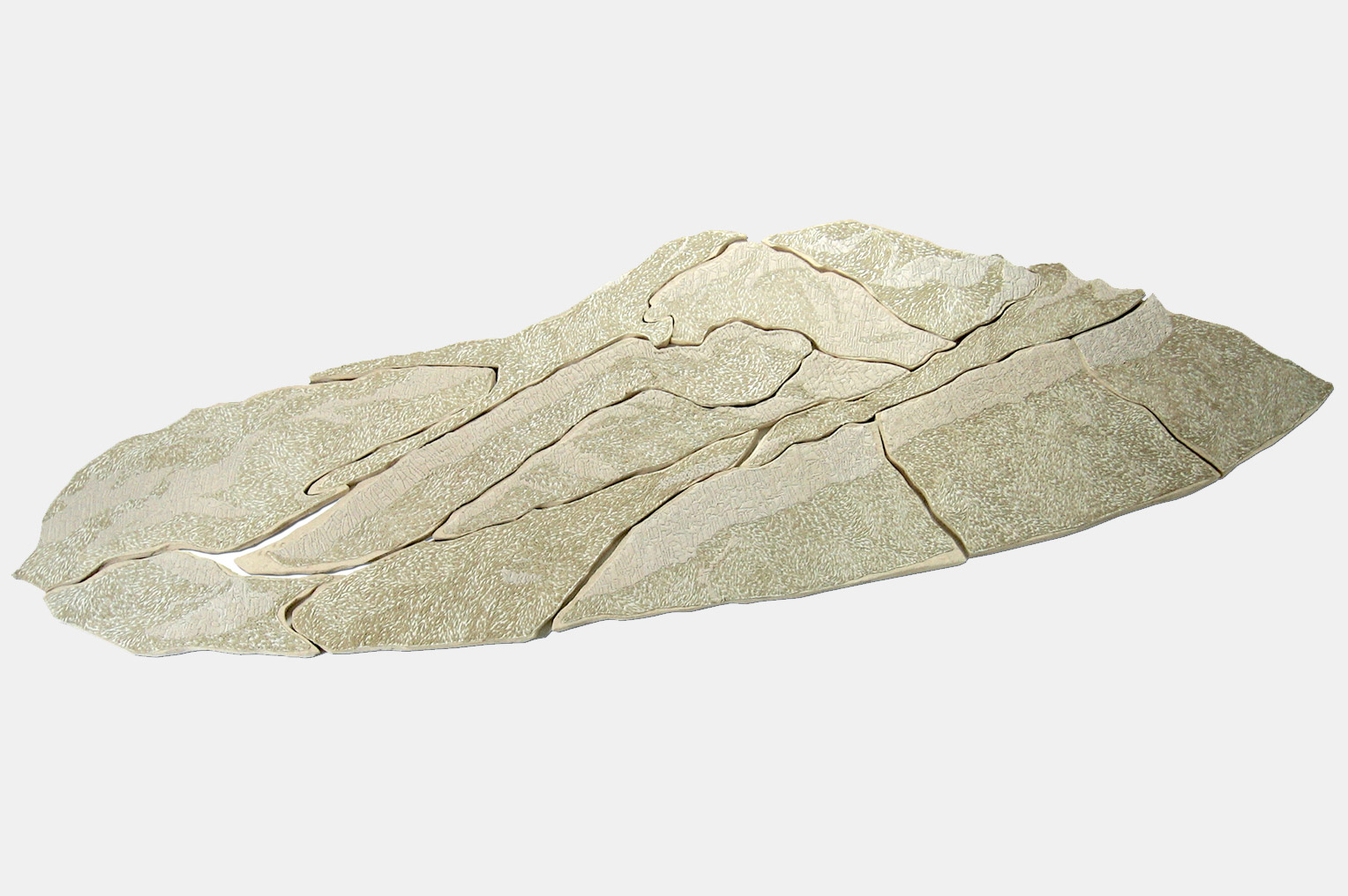 Embroidery on canvas, woolen felt
12 pieces, installation cm 75 x 190
Arthur's Seat è il secondo ricamo collettivo realizzato da sei donne che vivevano in Serbia and six in Kosovo and Albania. They were asked to each embroider a fragment of stylized picture of Arthur's Seat, the extinct volcano of Edinburgh, Scotland. Ogni donna portava una una storia diversa e simile a un tempo, lacerate tutte da un conflitto feroce e forse senza conciliazione.
Il ricamo è diventato un luogo d'incontro neutro, una possibilità che alcune di loro, forse, hanno letto come momentanea sospensione dalla realtà di ogni giorno e una proiezione per una possibile quiete futura.
Project made possible by Milena Zulianello.
Ajshe Bajrami, Zivka Jaksic, Mili Miloti, Luljeta Maloku, Milena Bojanic, Savica Stevanovic, Vasilija Kuljanin, Fatmira Shehu, Sena Markovic, Valbona Koca, Snezana Bozovic, Leze Krasniqi