THE WHALE THEORY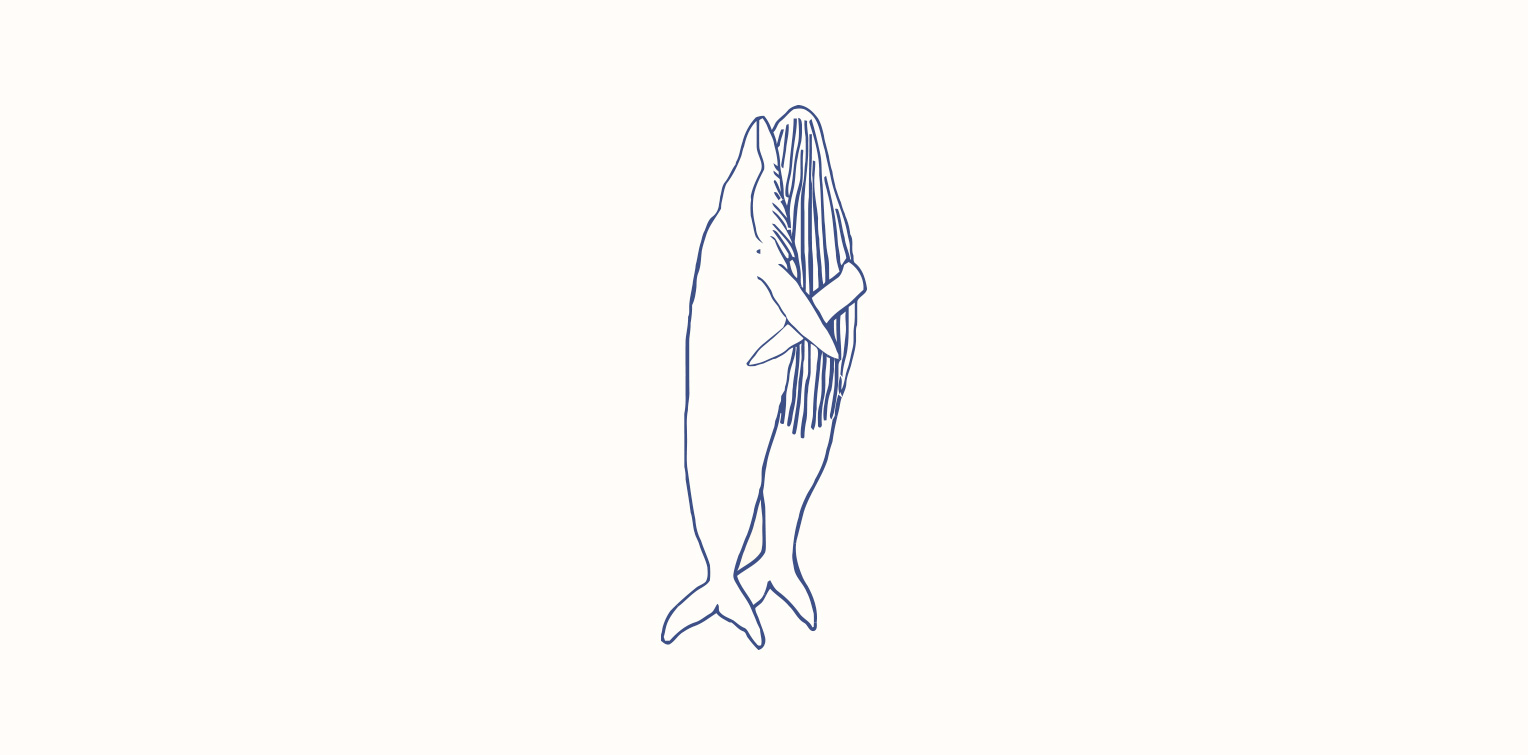 Publication edited
by Johan & Levi, Monza
cm 16,5 x 24
English and Italian version
Graphic designer: Chiara Neviani, Studiorieghe
Translated from Italian by William Lee
The Whale Theory. An animal imagery is the final leg of the journey of Balena Project.
The whale is an animal that appears only to those who wait: a colossal, glistening creature that, like Moby Dick, hides from sight, "avoiding both hunters and philosophers." Sudden, fateful encounters with the whale can occur at sea, or in craggy Apennine ravines, or in a museum, or while gazing at stars. Over the centuries, the whale has been both a mythological monster and an inspiration for tales, both a foodstuff and an object of worship. In short, an image that obsessively swallows things into its belly. Whales first fascinated artist Claudia Losi in 2004, setting in motion efforts that were focused, through various forms and initiatives, on a life-size travelling whale made of grey wool fabric. This living event, Balena Project, toured different parts of the world, attracting stories, absorbing suggestions, constantly changing its appearance.
The Whale Theory, the final leg of the journey, is its literary manifestation. An artist's book, it contains strange and secret marvels, also serving as a compass for the lengthy poetic experience, which it retraces with illustrations, photographs and texts. Inside are various expert contributions and perspectives, plus a chorus of voices that harmoniously blend in the whale's song.
Having taken her deep dive, Claudia Losi allows herself to be gracefully swallowed up, returning with a marine geography of words and visions that have nourished the archetype of the whale, both in her private imagery and in the mind of the general public. The result is a hymn to the mystery of this massive inhabitant of the depths, and to the stories of whales that have accompanied our history as human beings.
Texts by: Christopher Collins, Matteo Meschiari, Vinicio Capossela, Jean Rezzonico, Jean D'Yvoire, Gianni Pavan, Silvia Bottani, Tore Teglbjaerg, Mauro Sargiani, Petra Aprile, Sunaura Taylor, Gioia Laura Iannilli, Jurg Slabbert, Kate Pocklington, Philip Hoare.