WHALEBONE ARCH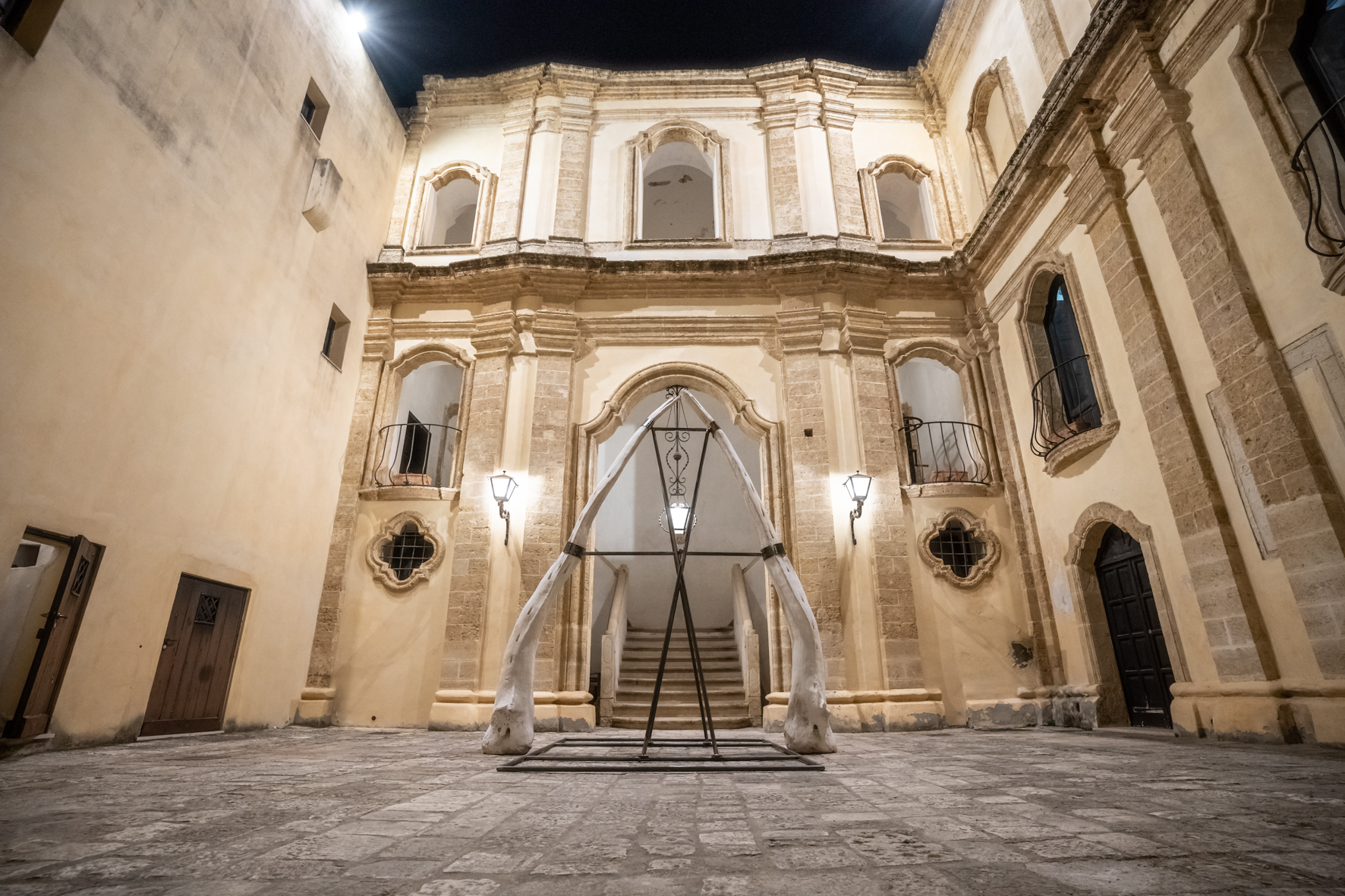 Impruneta clay, iron
Size: cm 300 x 200 x 350
Installation view at:
Museo Carlo Zauli, Faenza
Municipality of Presicce-Acquarica (LE)
Photo: Pierpaolo Luca, Fabio Liverani
Whalebone Arch è composta da due grandi sculture – forme semi-realistiche di mandibole di balenottera comune, sorrette da una struttura in metallo. Issate verso l'alto, riproducono gli archi/varco realizzati con ossa di balene diffuse in diverse parti del globo: dalle coste sibariane e americane, a molte delle coste atlantiche dei paesi con tradizione baleniera.
Produced by Fondazione Museo della Ceramica di Montelupo e Comune di Scandicci, FI.
In collaboration with Tuscany Art, Poggibonsi (Siena).
Whalebone Arch won of the Exhibit Program | MiC), 2020 at Museo Carlo Zauli, Faenza.
Collection Elpis Foundation.